February 4, 2019
The second season of The Handmaid's Tale ended with a cliffhanger that left us quite astonished and curious to know more. Hulu has not confirmed a release date yet, but we can assume that it is scheduled for the spring of 2019, as it was for the first two seasons.
In the meantime we have been delighted with the first teaser, which look at Gilead since June chose not to escape the patriarchal hell in the Season 2 finale.
Previously, on The Handmaid's Tale
Season 2 ended with June (Elisabeth Moss) who managed to escape and rescue her little daughter Nicole. At the same time, Emily (Alexis Bledel), aided by Commander Lawrence, was also trying to run away from the dystopian Gilead. Unexpectedly both the handmaids find themselves together in front of the van that would have carried them safely over the border; then June suddenly decides to entrust the innocent little Nicole to Emily, because she is determined to stay, find her first-born Hannah (that she had with her husband Luke) and fight against the regime.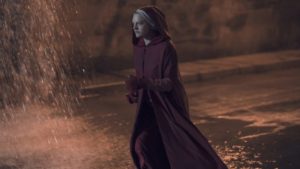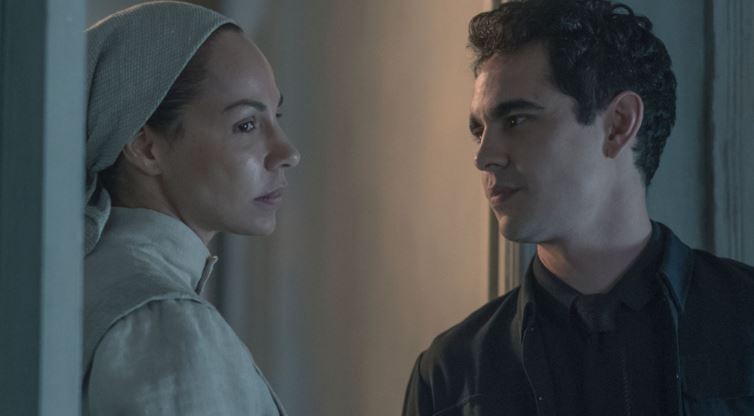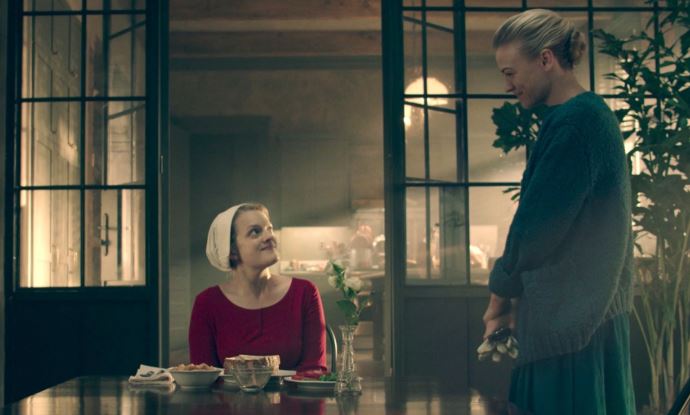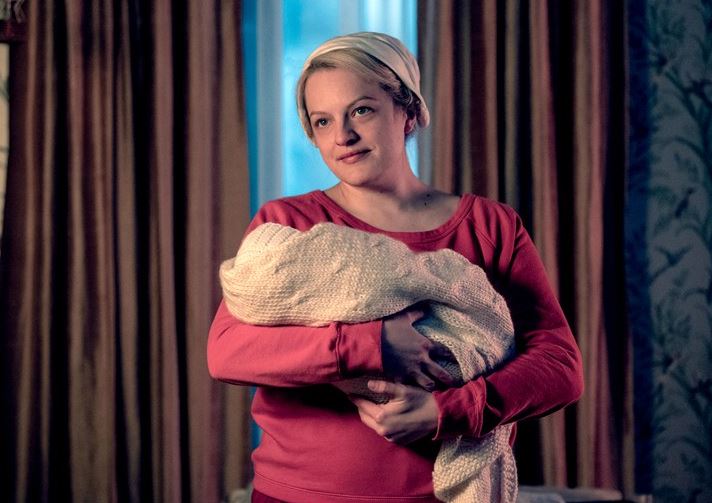 Who is coming back?
A lot of main characters will be back in the new incoming season.
Showrunner Bruce Miller confirmed that Aunt Lydia (Ann Dowd) is not going to die, despite she has been stabbed by Emily. This will make her angrier and tougher at same time.
Also, Commander Lawrence (Bradley Whitford) – one of Gilead's founder, who has been introduced in season two finale – will be back in a main role this season. He has got time to realize how bad this system works and how it affects people's life; for this reasons he decided to help the poor Emily, who worked in his house. His behavior remains ambiguous, so we don't know what to expect from him.
Then there is baby Nicole – June and Nick's daughter – who was and still will be a really important character in the show, since before her conception. Involuntarily she manipulated the choices of many characters, especially those of Serena, who was the only one to desire her birth.
Serena (Yvonne Strahovski) has completely changed her ideals during last season, demonstrating it through small gestures – really unexpected – towards June. She is one of the strongest we have met so far; after having been punished for reading a book (Gilead does not allow women to read), she changed her opinion about the regime and decided to help June to escape.
We will discover more about her character: will she stay and fight or run away?!
Also important are both the characters of Nick (Max Minghella) and Rita (Amanda Brugel). Nick is Nicole's father: an impulsive guy, who took care of June and their child, helping them to escape from Commander Waterford (Joseph Fiennes); this put Nick in a very bad position against the commander and not only. Will he be able to find a way to meet June and Nicole again? On her side, Rita helped him and June during the escape, therefore she will get in trouble, but Nick will cover her back.
Last but not least, there are Moira (Samira Wiley) e Luke (O-T Fagbenle) , respectively  June's best friend and June's husband, who are still in Canada trying to cause an insurrection against Gilead.
What should we expect from the new season? We are thrilled to discover more!