February 8, 2019
Pretty Little Liars
The series is set in the suburban town of Rosewood, Pennsylvania, and follows the lives of five high school girls: Spencer Hastings, Alison DiLaurentis, Aria Montgomery, Hanna Marin and Emily Fields, who falls apart after the leader of the group, Alison, goes missing. One year later, the remaining estranged friends are reunited as they begin receiving messages from a mysterious villain named "A", who tortures them for the mistakes they had made before and after Alison's disappearance.  Who is A? What does she / he want from the girls? Is she the missing best friend or someone else?
If you missed the seven season of the teen drama mystery thriller, you should catch up with it and do a great binge-watching, because March is coming soon!!
The spinoff
Indeed, Freeform announced that the long-awaited Pretty Little Liars' spinoff, The Perfectionists, will premier on Wednesday, March 20th.
Along with a premiere date, the network has also released the series' first full-length trailer: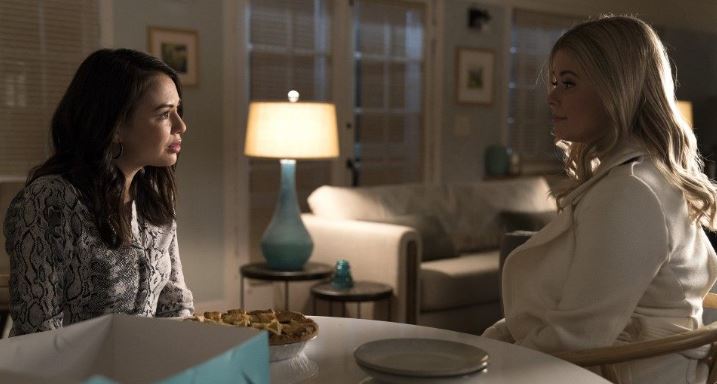 The Perfectionists 
Based on a book series with the same name and written by PLL author Sara Shepard, The Perfectionists finds a new murder that will bring Alison (Sasha Pieterse) and Mona (Janel Parrish) back in the town of Beacon Heights, where they will face a dangerous new mystery.
Are Mona and Alison teaming up to solve this mystery or do they have something to do with it? It's hard to believe some of their bad deeds haven't follow them to Beacon Heights…..
Waiting for March 20th to discover more!