In this awkward time of our lives, we are spending more time than expected at home. So here you can find some suggestions for your days and nights on the sofa watching Netflix!
Home for Christmas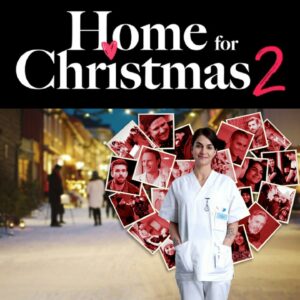 The romantic comedy-drama series is Netflix's first Norwegian original series which stars Ida Elise Broch as Johanne, a 30 years old nurse, who every year at Advent dinner find herself under pressure, because she has not a boyfriend to present to her family. So, she started to lie, telling them that she has a boyfriend to bring home to Christmas dinner. Will she reach the goal this time?!
After several dates with both old and young men, plus a briefly sexual encounter with one of her female coworkers (!), none of them became a real boyfriend. 
In the last episode of season one, we left Johanne at her parent's house for Christmas dinner, when the doorbell rings and she opens the door smiling at…   who is there?!
Let's discover more in season 2 , on Dec. 18, 2020 on Netflix! 
Bridgerton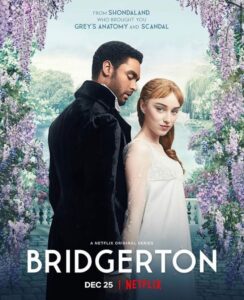 Bridgerton will be the first Shonda Rhimes production for Netflix. Shonda is well known as Grey's Anatomy's creator, so we cannot wait to be delighted by her new work. 
The  new incoming series is a british period drama, based on Julia Quinn's bestselling novels set in the competitive world of Regency London high society of 1813. 
The first season consists of 8 episodes based on the first book titled The Duke and I, which follows Daphne (played by Phoebe Dynevor), the oldest daughter of the powerful Bridgerton family, as she makes her debut onto Regency London's competitive marriage market.
In addition, the iconic Julie Andrews will take part to the drama, playing Lady Whistledown, an anonymous and mysterious gossip writer, who uses a curious mix of social commentary and scathing insult to send Regency London into an all-out frenzy.
To know more about Bridgerton read

here
Tiny Pretty Things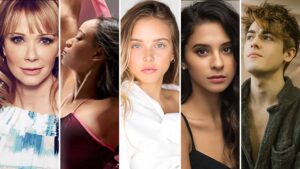 Netflix will release a new 10-episode drama Tiny Pretty Things which is based on the book of the same name by Sona Charaipotra and Dhonielle Clayton.
The series is set in the world of an elite ballet academy and follows the rise and fall of young adults dancers.
The plot follows June (Daniela Norman) a sweet dancer that finds in The Archer School of Ballet her real home; Neveah (Kylie Jefferson) the rebel with raw talent and determination, who looks to rise above her roots; and Bette (Casimere Jollette) a rich girl, who works harder than anyone else, trying to demonstrate she is not second to her older sister Delia.
If you want to know more about their lives and ballet, let's binge-watch this new drama available on Netflix from Dec. 14, 2020!
Chilling adventures of Sabrina
Sabrina is coming back by the end of the year with new but, sadly, last adventures. Indeed, the final chapter of Chilling Adventures of Sabrina will drop on Netflix on Dec. 31, 2020!
Recently we discovered that both Caroline Rhea and Beth Broderick, famous for playing Aunt Hilda and Zelda in the original sitcom Sabrina the Teenage Witch, will do a cameo on Netflix series !
Watch the clip here below: